Lilly Diabetes Welcomes Acclaimed Singer/Songwriter Crystal Bowersox as Newest Spokesperson 
Singer's moving story aims to help inspire children with type 1 diabetes to pursue their dreams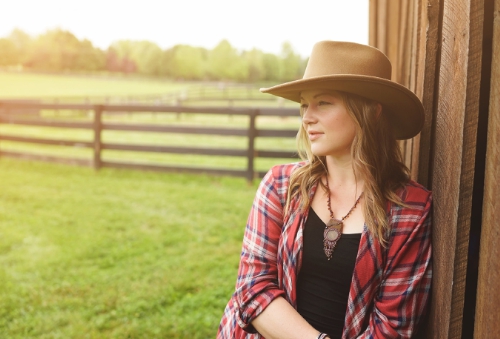 INDIANAPOLIS, July 6, 2016 /PRNewswire/ -- Crystal Bowersox understands how crucial it is to properly manage diabetes and find a healthy balance on and off the stage. Diagnosed with type 1 diabetes at age 6, Crystal – now 30 – rose from humble beginnings in northwestern Ohio to reach the heights of American Idol in 2010 and an ongoing musical career that has followed. Having nearly lost her spot on the show due to a short hospitalization brought on by the rigorous taping and rehearsal schedule, she vowed to make it her mission to touch others impacted by diabetes with her music and her message. 
Crystal's grit and determination recently caught the eye of Lilly Diabetes, which today introduced her as its newest type 1 diabetes ambassador. In this role, Crystal will speak to children with diabetes at summer camps and other events, sharing her story and inspiring them to reach for their dreams. Her ambassadorship is one more way Lilly Diabetes, who has donated $31 million in medication, scholarships and educational materials since 2001, supports diabetes camps. 
"Growing up with diabetes, I felt isolated from other kids because they didn't understand the challenges I faced, and today I know there are many who experience the same things," said Crystal. "However, despite the obstacles, I learned how to manage the disease, and I try to live my life to the fullest. That's why I'm excited to partner with Lilly Diabetes to tell my story and encourage kids." 
As part of her ambassador role, Crystal will speak about her experiences with diabetes in a national satellite television and radio media tour today and be a featured speaker at the Friends for Life® conference in Orlando, Florida, on July 7. Friends for Life is an annual international conference that gathers diabetes experts, health care providers, researchers and families who have children with diabetes to learn and share the most current information on diabetes care. 
"We love having Crystal attend our Friends for Life conference because she's so down to earth with kids and their families," said Jeff Hitchcock, president, Children with Diabetes®. "It's important for children with diabetes to hear real success stories, and Crystal shares her experiences in such a warm and inclusive way. It's inspiring to see how she connects, and how important her story is to kids and their parents, who are understandably worried about what their child's future may hold." 
Later this month, Crystal will make stops at diabetes camps and events to meet with children who have diabetes as part of the Lilly Camp Care Package (LCCP) program, one of the largest diabetes camp support programs in the United States. While on the road, she'll join two LCCP program veterans: Olympic cross-country skier Kris Freemanand NASCAR® XFINITY Series driver Ryan Reed, who began their camp tours in June. 
Camps Make a Difference 
Throughout its 16 years of support, Lilly Diabetes has found attending a diabetes summer camp can be a valuable experience for children learning to live with the disease, particularly those transitioning from parental care to self-care. A three-year survey by the American Diabetes Association® showed camp experience increases some children's diabetes knowledge, self-confidence, diabetes management and emotional well-being. It also showed the number of campers with a clear understanding of diabetes management increased 11 percent, and those with the ability to manage diabetes-related problems increased 10 percent. Newly diagnosed campers (less than one year since initial diagnosis) changed the most, with 19 percent showing improvement in their ability to manage diabetes-related issues.1 
"As someone who was diagnosed with diabetes as a child, Crystal Bowersox understands what newly diagnosed children can go through. She is a terrific example of someone who has managed the ups and downs of the disease," said Mike Mason, vice president, U.S., Lilly Diabetes. "We are excited to include her perspective as we continue to meet the needs of children with diabetes. We look forward to seeing her connect with children in those important ways." 
Crystal's 2016 summer diabetes camp tour begins July 18. To hear or read her story, or for more information on other Lilly Diabetes support programs, please visit www.lillydiabetes.com. To find a camp in your area, visitwww.diabetescamps.org. 
About Crystal Bowersox 
A northwest Ohio native and Nashville resident, singer/songwriter Crystal Bowersox, 30, has been performing for audiences since the age of 10. Her soulful, stirring approach to American music has been met with critical acclaim. Crystal has been described as possessing a voice "incapable of artifice" by the Washington Post, and as "having a keen, finely honed pop instinct all her own" by the New York Times.  With collaborations that include legendary talents such as the late Joe Cocker and B.B. King, Alanis Morissette, Jakob Dylan, John Popper of Blues Traveler,Melissa Etheridge, and many more, it is clear that her vocal prowess is recognized and respected among her peers. Her latest release, Promises, is available on iTunes® and Amazon. Crystal is currently working toward and writing for her next release. For more information visit www.crystalbowersox.com or follow her on Facebook and Twitter:@CrystalBowersox. 
About Lilly Diabetes 
Lilly has been a global leader in diabetes care since 1923, when we introduced the world's first commercial insulin. Today we are building upon this heritage by working to meet the diverse needs of people with diabetes and those who care for them. Through research and collaboration, a broad and growing product portfolio and a continued determination to provide real solutions—from medicines to support programs and more—we strive to make life better for all those affected by diabetes around the world. For more information, visit www.lillydiabetes.com or follow us on Twitter: @LillyDiabetes. 
About Eli Lilly and Company (NYSE: LLY) 
Lilly is a global healthcare leader that unites caring with discovery to make life better for people around the world. We were founded more than a century ago by a man committed to creating high-quality medicines that meet real needs, and today we remain true to that mission in all our work. Across the globe, Lilly employees work to discover and bring life-changing medicines to those who need them, improve the understanding and management of disease, and give back to communities through philanthropy and volunteerism. To learn more about Lilly, please visit us at www.lilly.com and newsroom.lilly.com/social-channels. 
PP-LD-US-0910 6/2016 ©Lilly USA, LLC 2016. All rights reserved. 
P-LLY 
1 American Diabetes Association. Camps Make a Difference! Available at http://www.diabetes.org/in-my-community/diabetes-camp/camps-make-difference.html.